Career and Trade Fair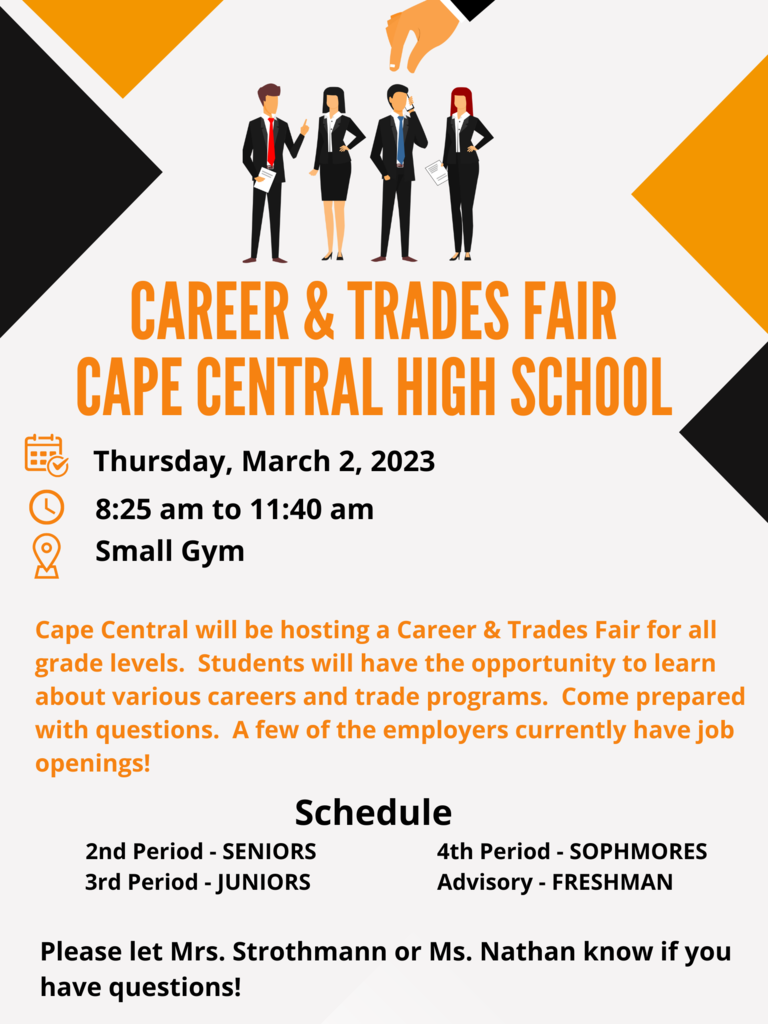 Mrs. Taylor will be offering a presentation about college and scholarships for parents of sophomores and juniors. Mrs. Taylor has taught College Readiness at Cape Central for 7 years. There will be a session the 15th from 6-7:30 pm and Feb. 16th from 11 am - noon. Both sessions will be held in Tiger Den at the high school. Please complete this form to give her an estimate of how many to expect.
https://forms.gle/SfXw1ZLn4RtnC6gw9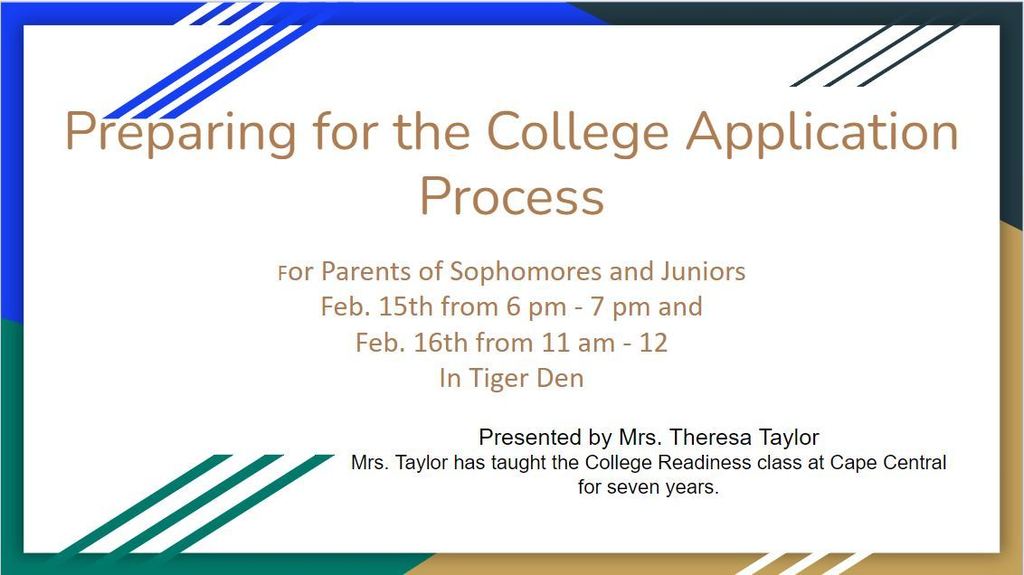 Students are involved in a lock box activity with pelts and skulls in Mr. Morton's SEMO Wildlife Class.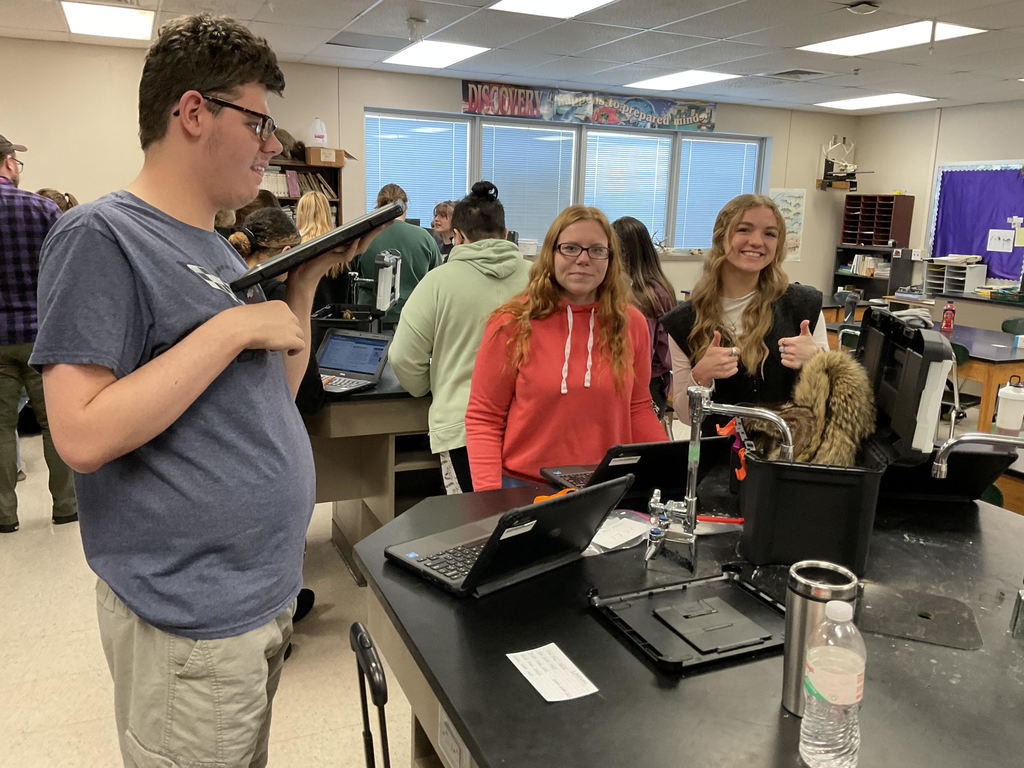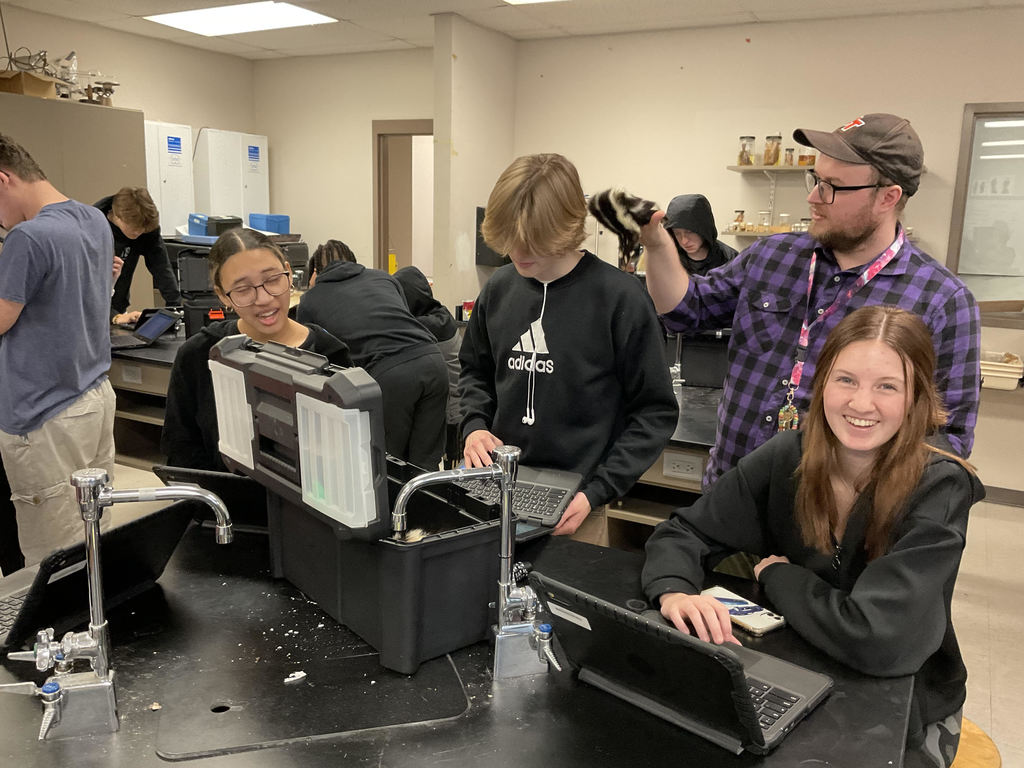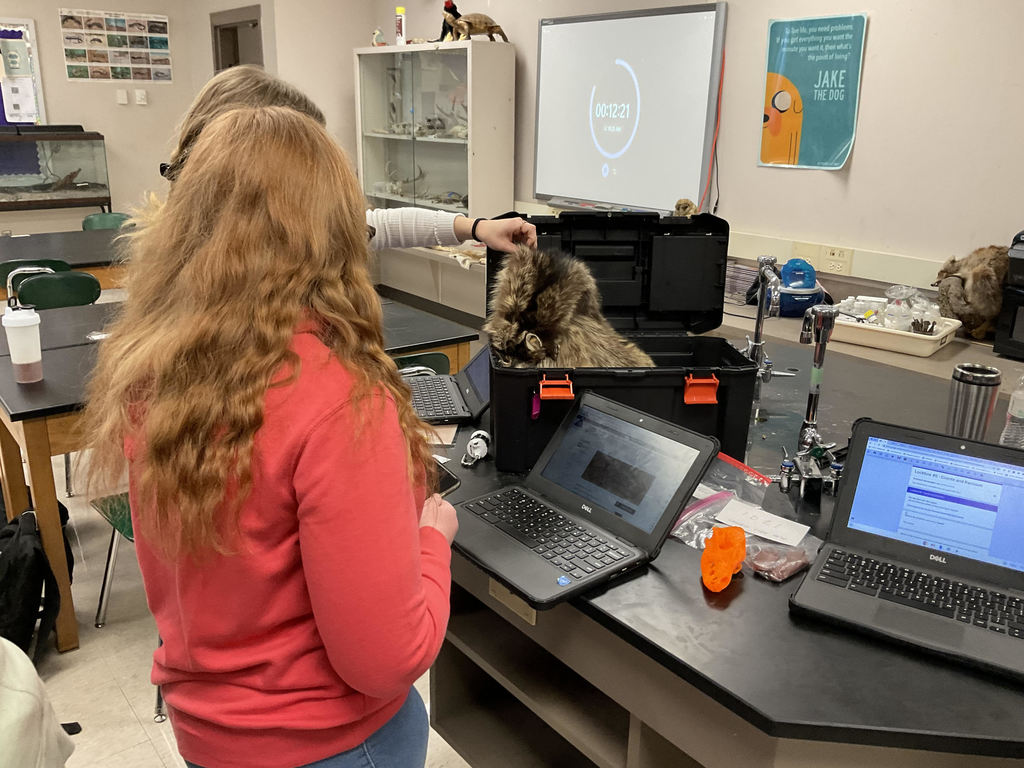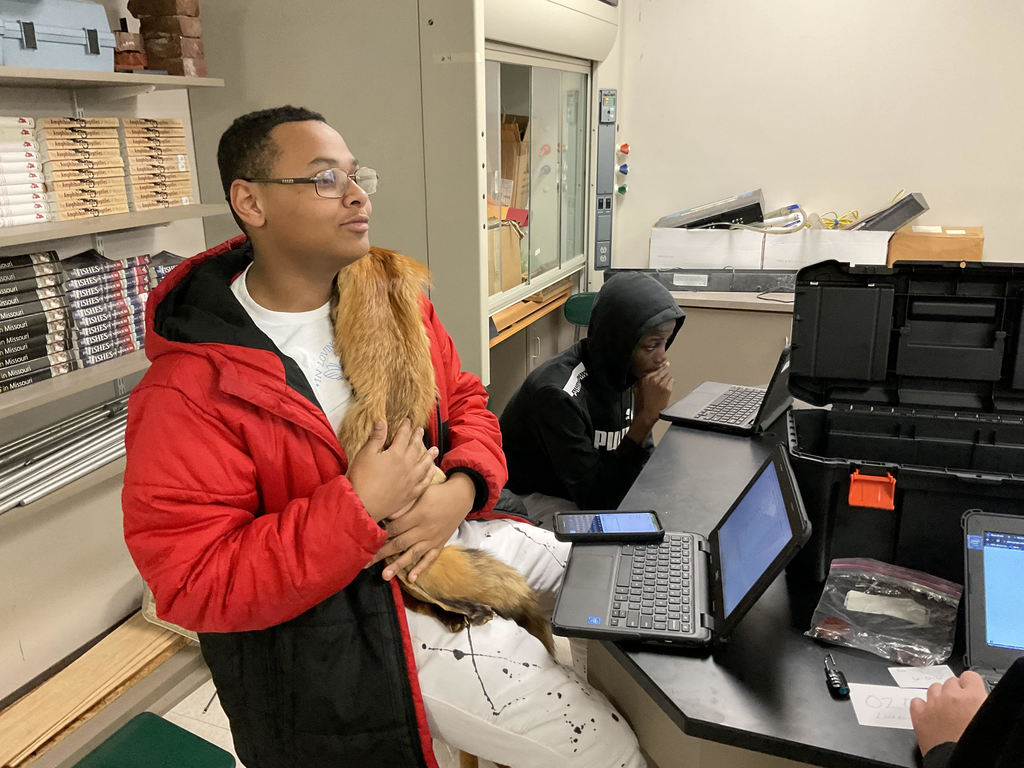 Each year, Mrs. Taylor's PhotoShop class creates posters about black leaders. The best are printed and posted in the halls of CHS for Black History Month along with posters from previous years. There are now about 60 posters.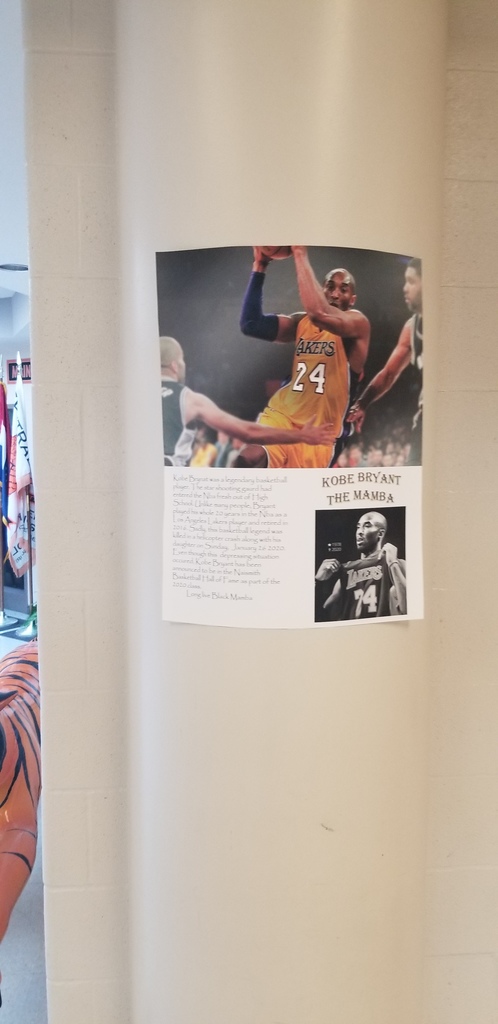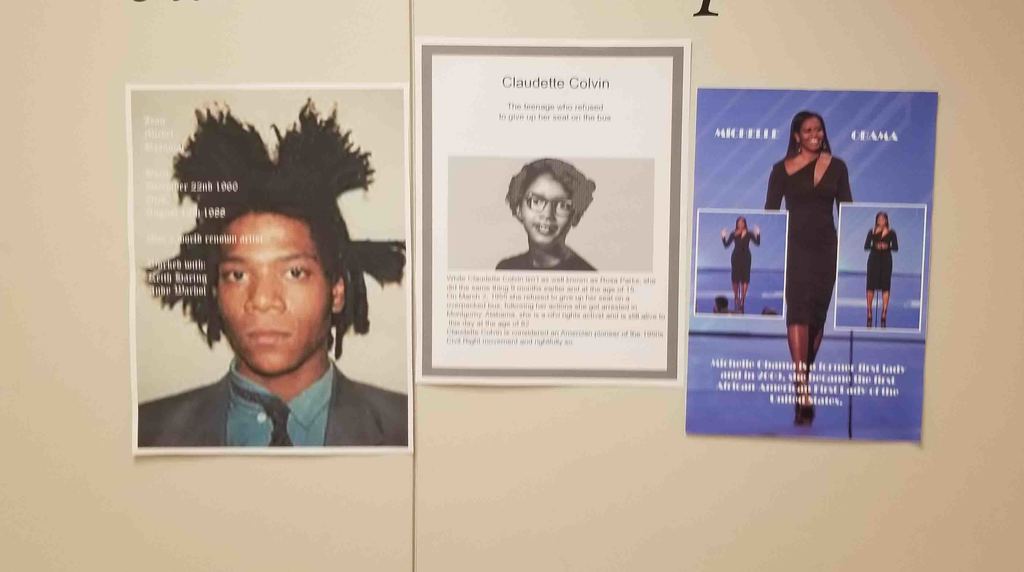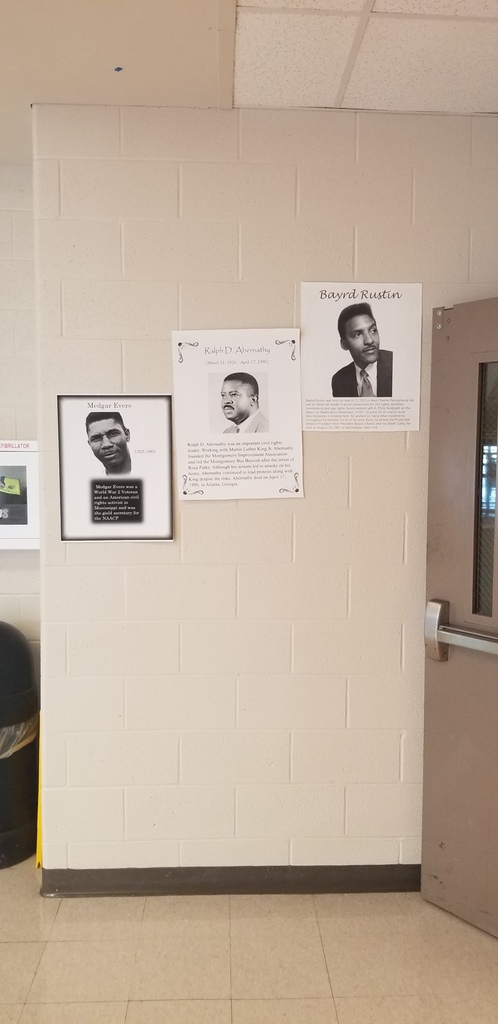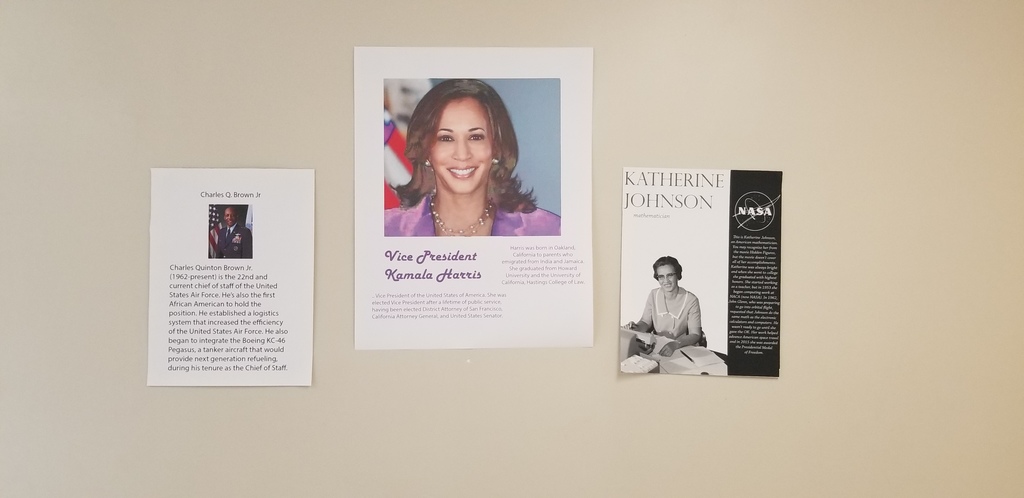 There will be no school Thursday, February 2nd, 2023.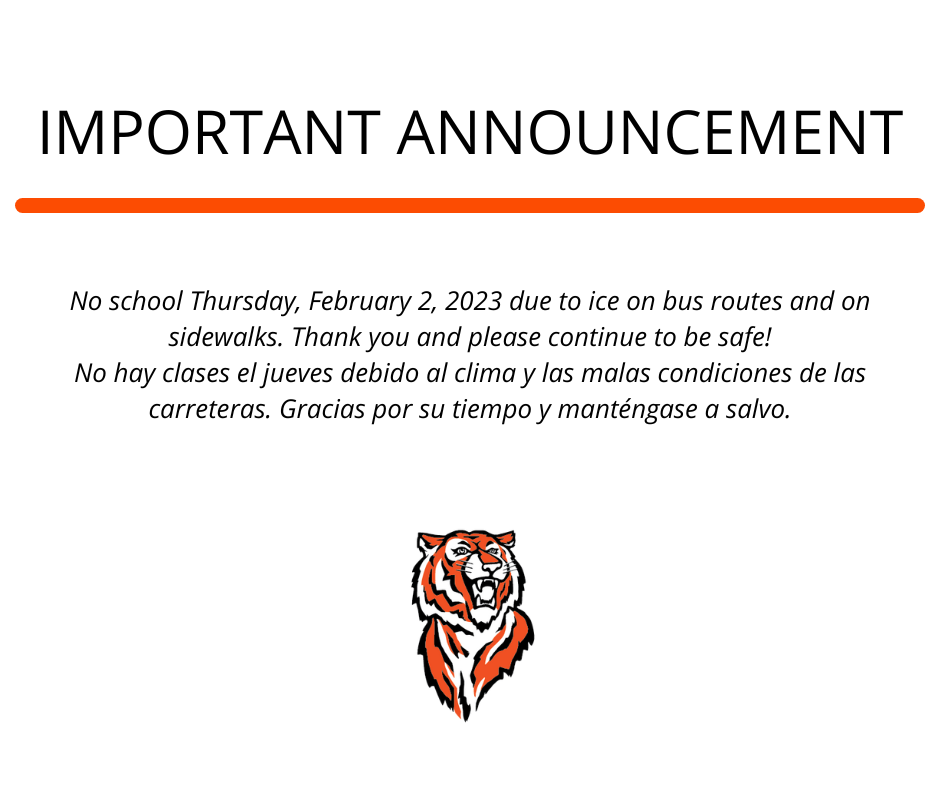 All 10th graders and their parents/guardians are invited to attend the ACE Program Informational meeting WHICH HAS BEEN RESCHEDULED TO THURSDAY FEBRUARY 2ND at 6:30pm at the Mineral Area College Cape Outreach Center. Additional information regarding the ACE program can be found in student email.

Hello, Tiger Families. Due to weather conditions, Cape Girardeau Public Schools will not be in session Tuesday, January 31st, 2023. Please be safe!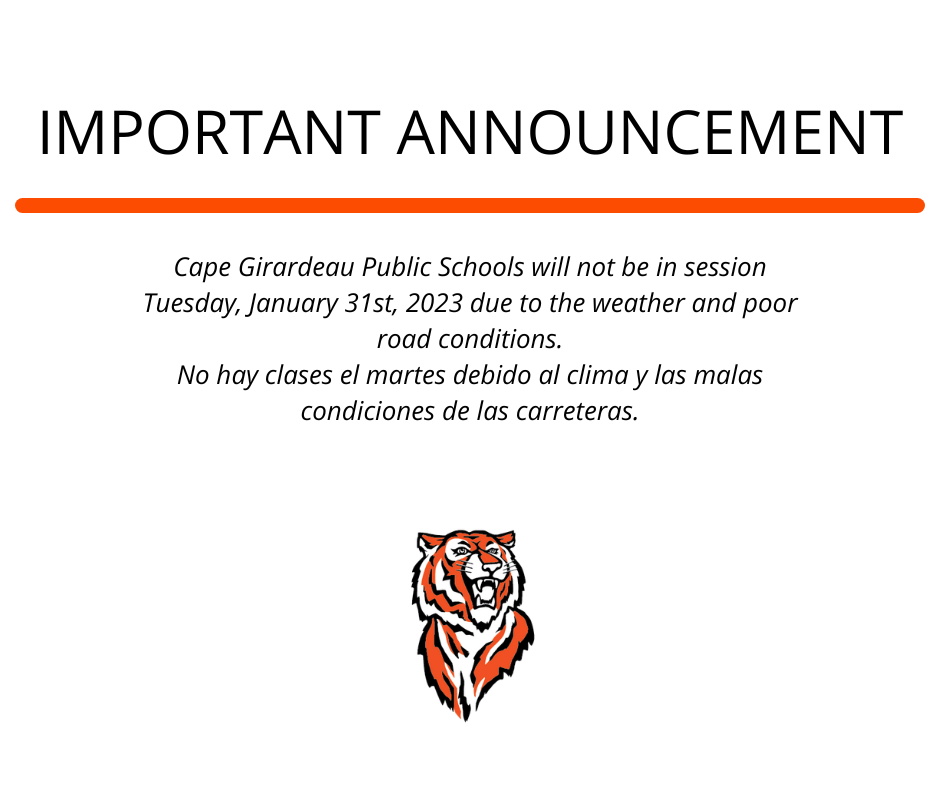 Senior All-Night Party Meeting - Due to weather, this meeting will be moved to Tuesday February 7th at 6:00 PM. The meeting will be held in Tiger Den at the high school.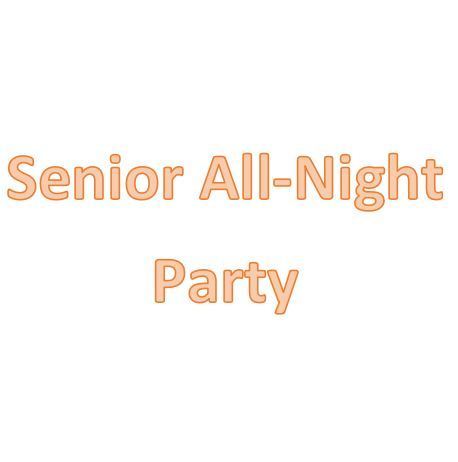 Good morning, Tiger Family! There will be no school Monday, January 30, 2023 due to the ice and poor road conditions. Please be safe if you must be on the roads this morning. Thank you for your time!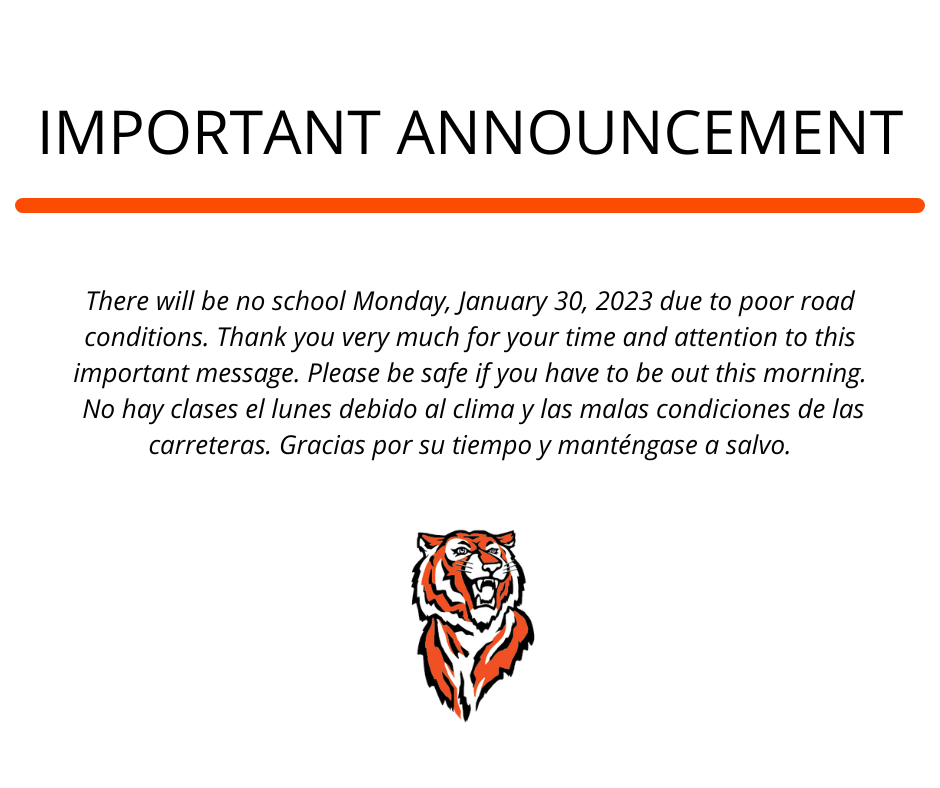 Congratulations to the following students for their placement in the Dexter Speech & Debate Tournament. Breyanah Coleman: 1st Place - Dramatic Interpretation Srija Brandyophdhayay: 2nd Place - Original Oratory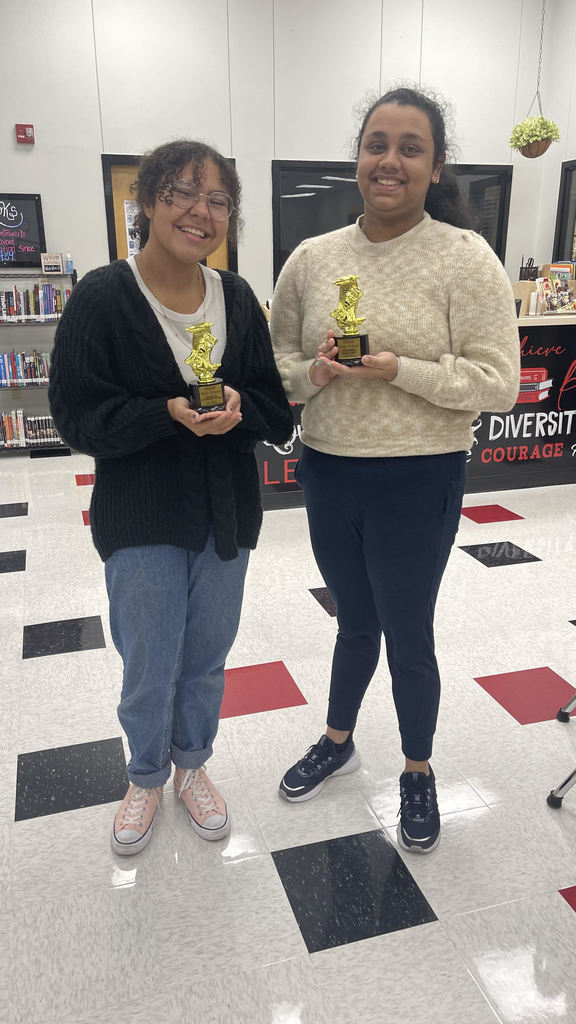 Art teacher, Robert Friederick discussed his experiences in the military with the history classes today.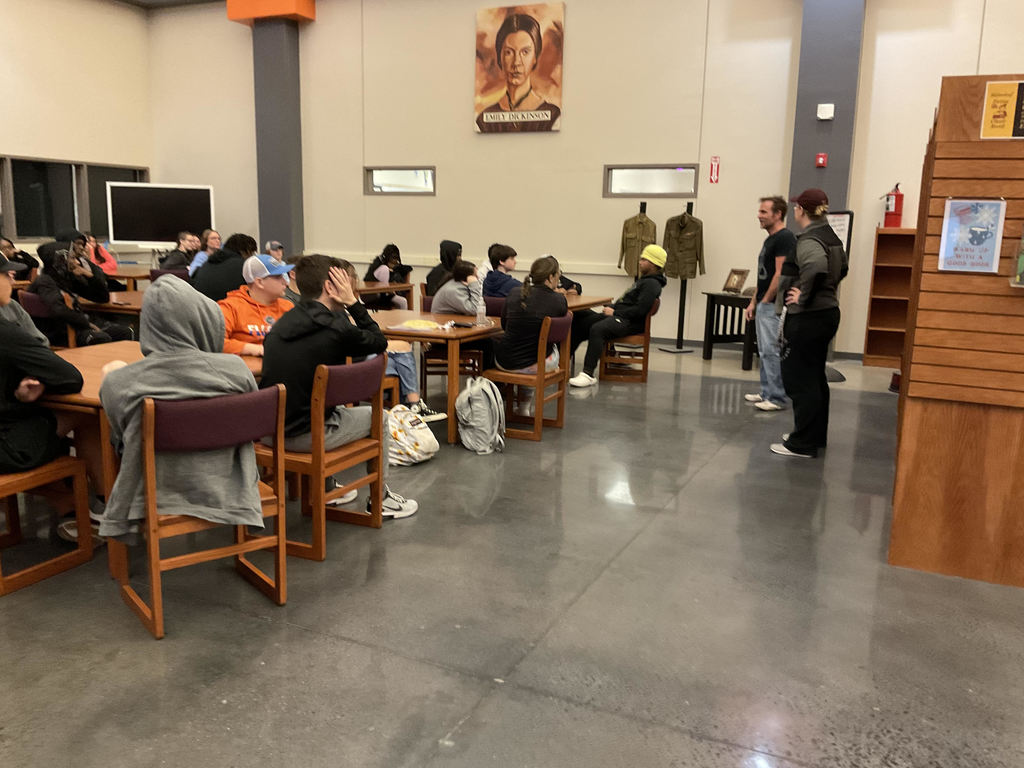 Ms. Mirly's American History class playing interactive dice game to determine their fate at the end of WWI.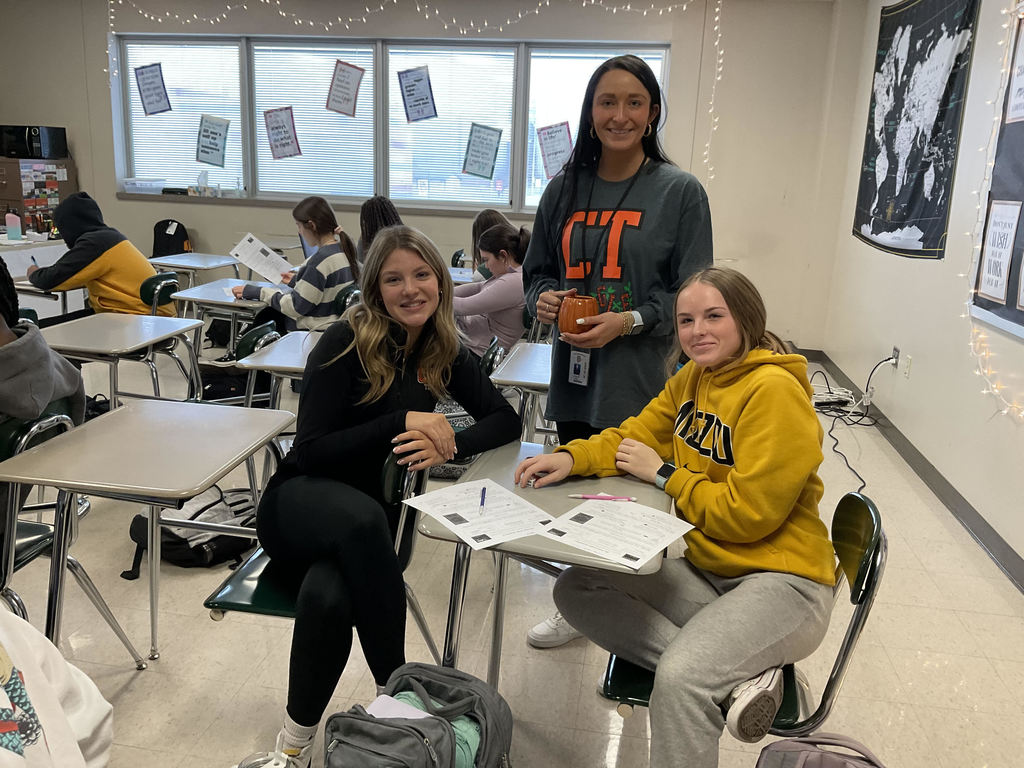 Students and Principal Ms. Scheller learned about different types of chemical reactions through lab experiments in Ms. Dupes Chemistry class.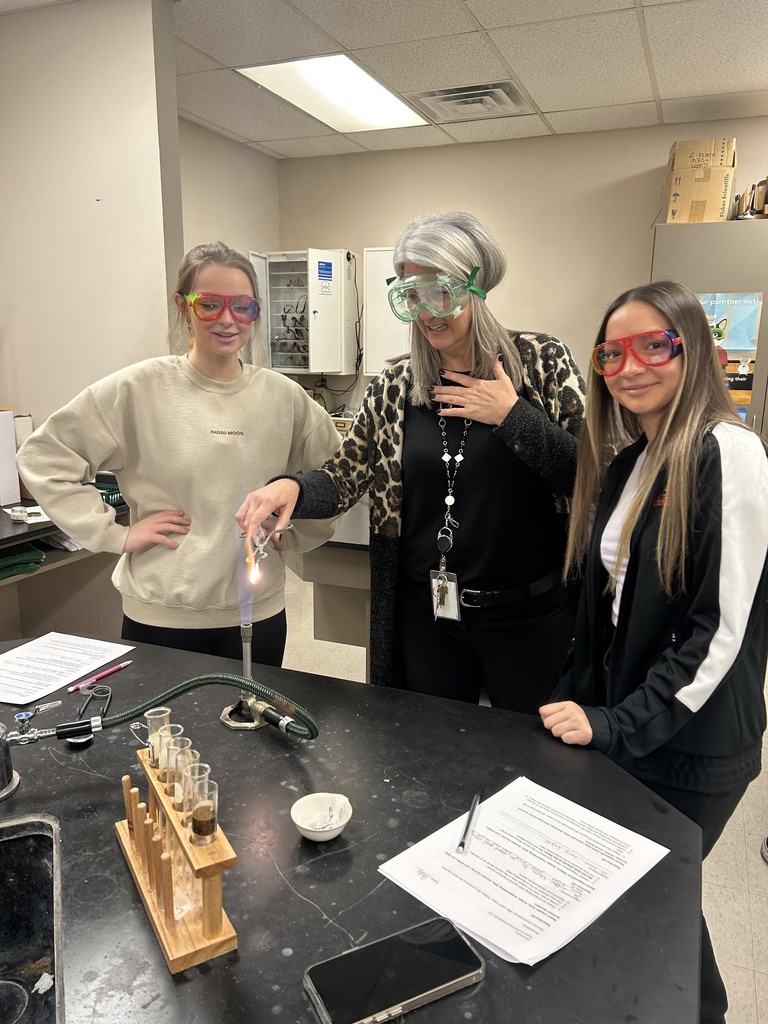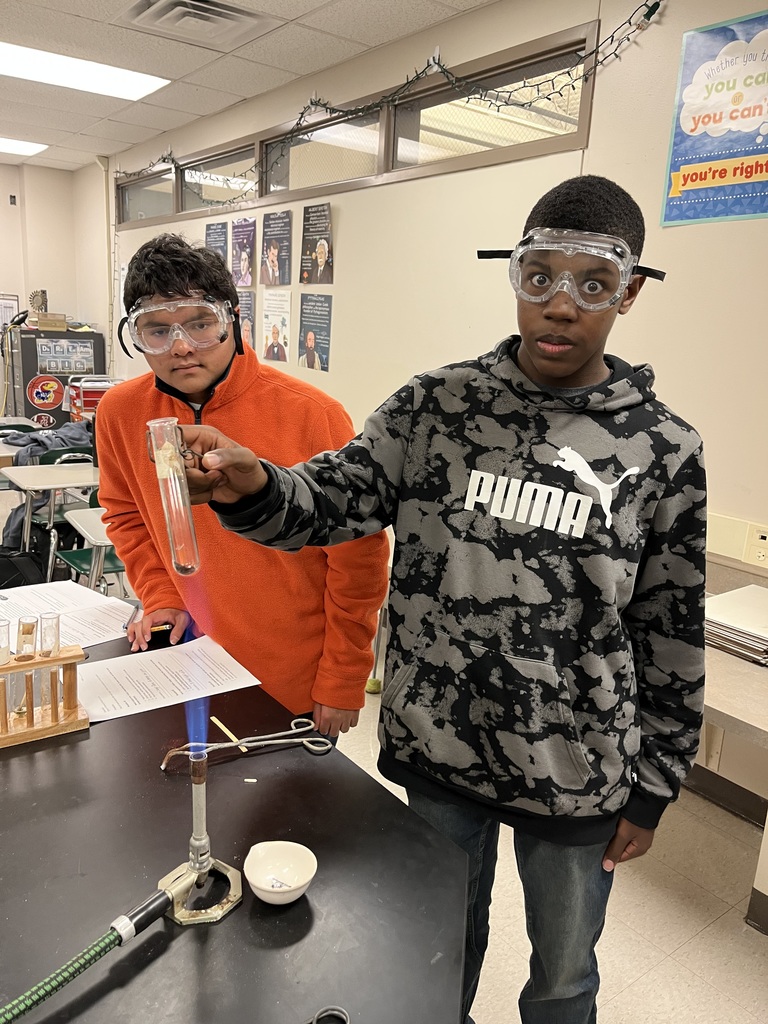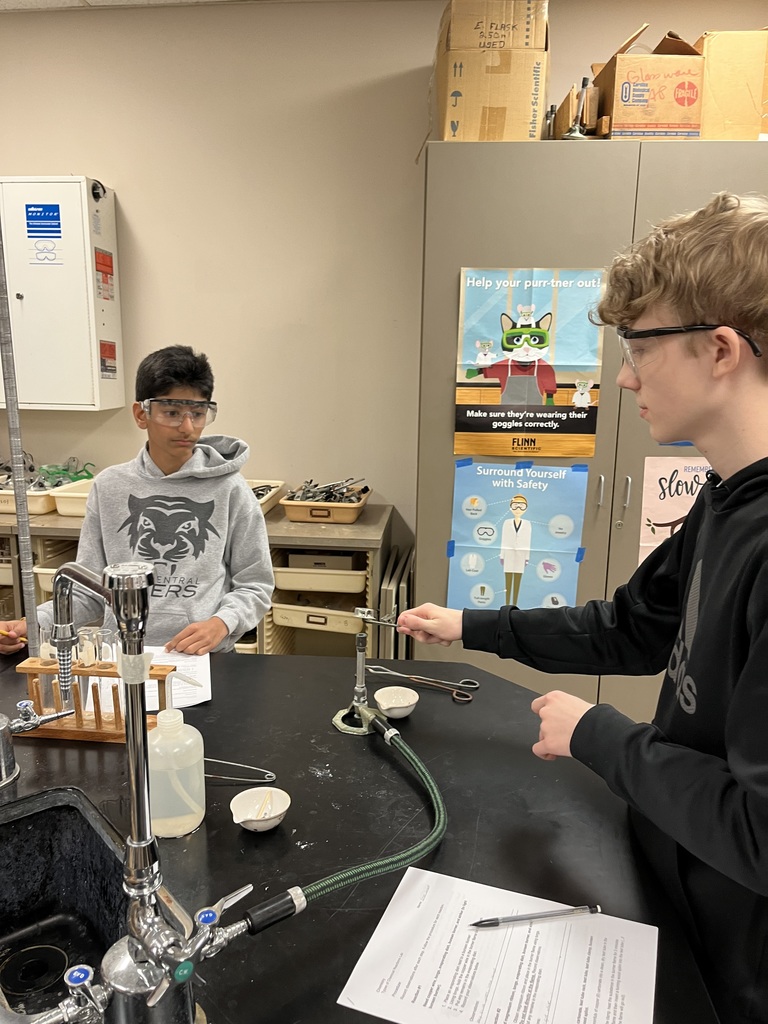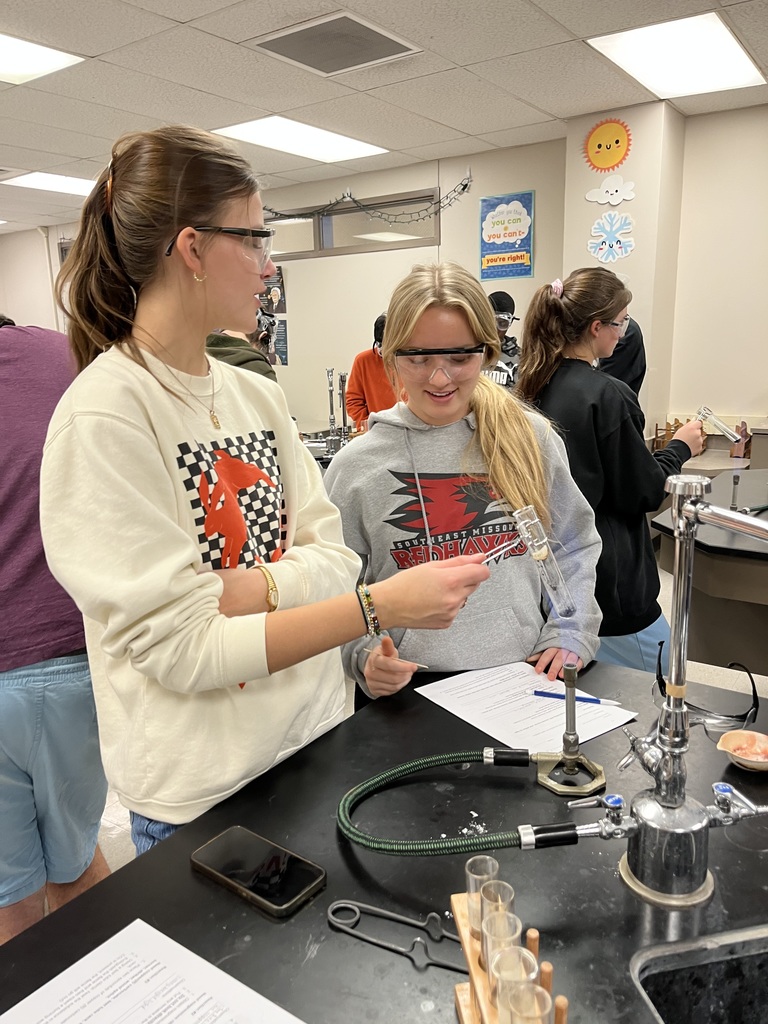 Ms. Henson's Art 2 class completed a project to demonstrate radial symmetry and balance by creating mandalas from items found in nature. The students then did a gallery walk to view their peers' projects.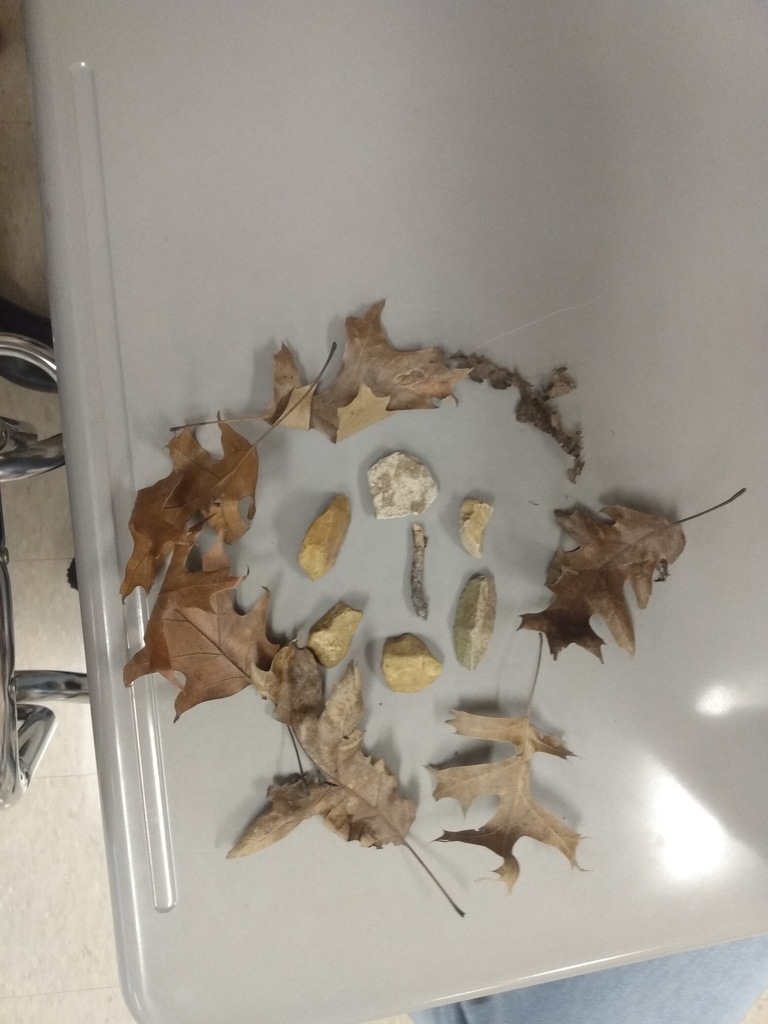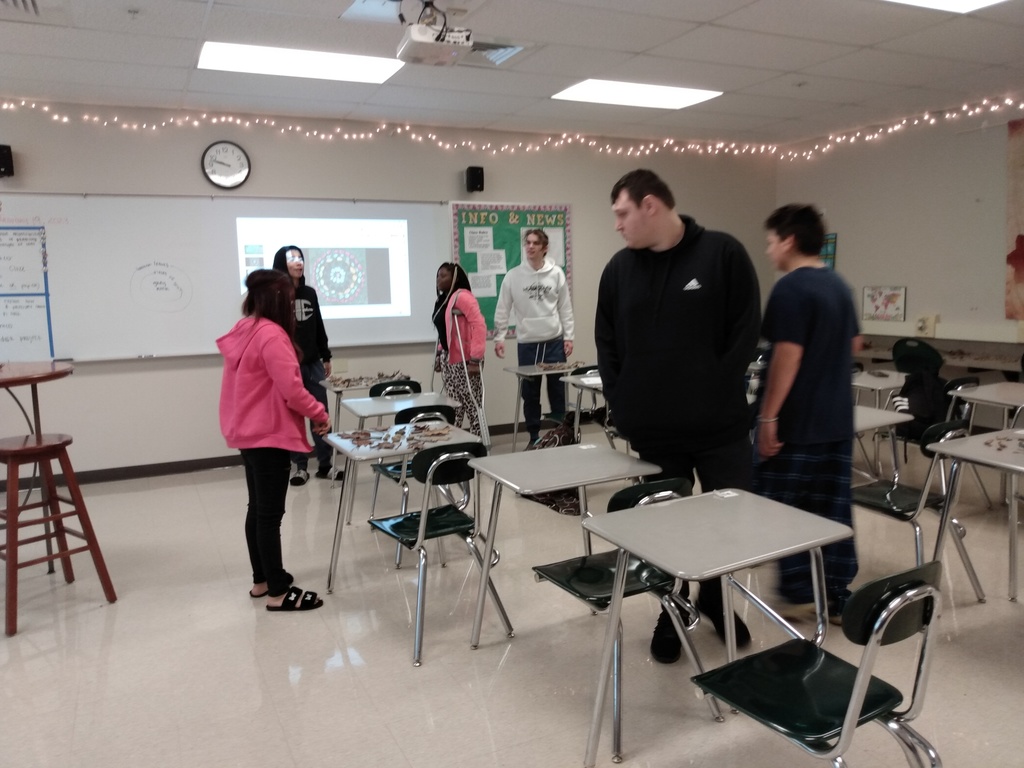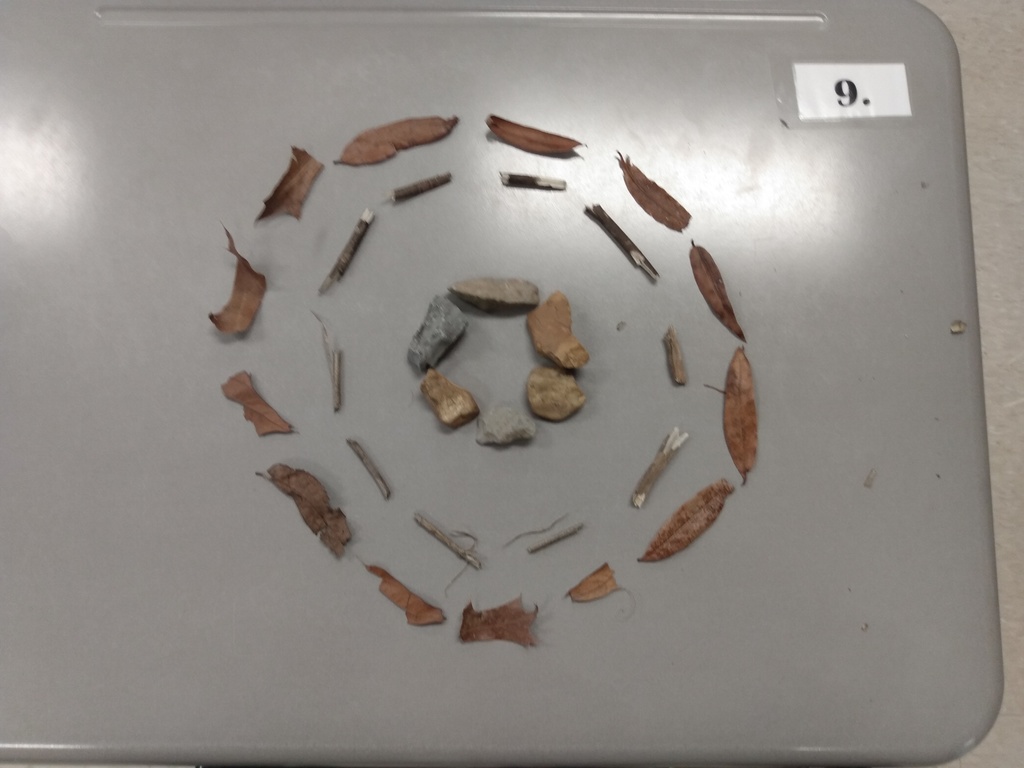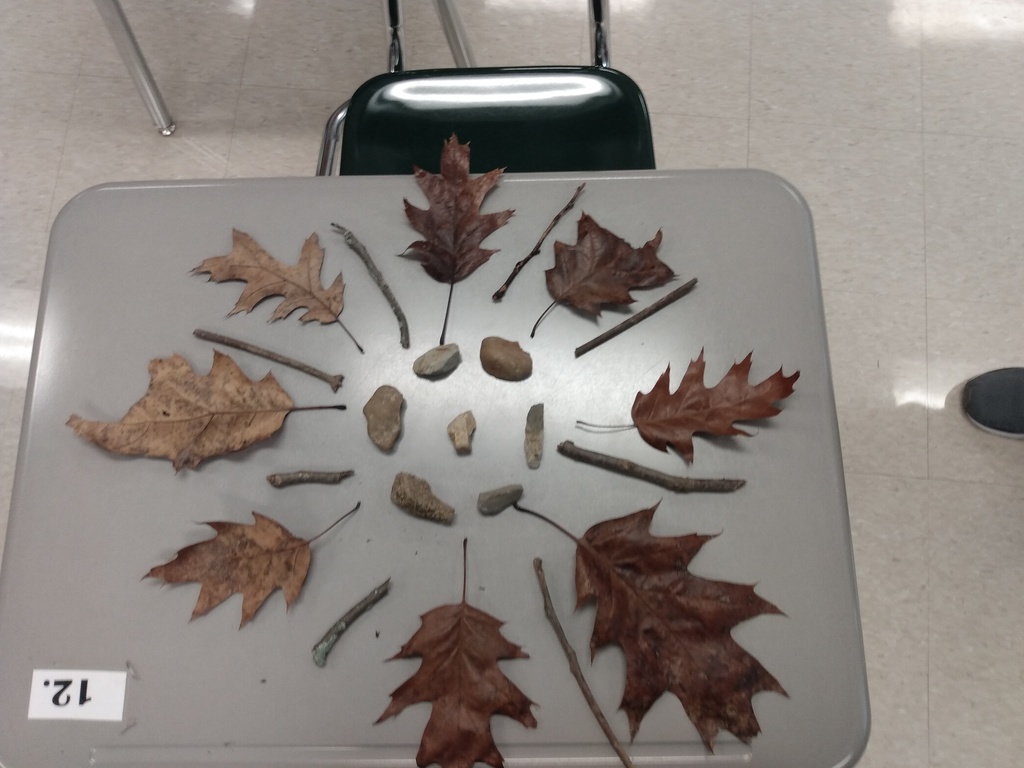 After School Tutoring is offered from 2:50 - 4:30 on every Monday, Tuesday, Thursday and Friday and after-tutoring transportation is available. It is open to any student that needs help or time to work. At least three teachers are available to assist students. So if your student is struggling in a class, they are welcome to show up or contact the high school office if the need to ride the bus home.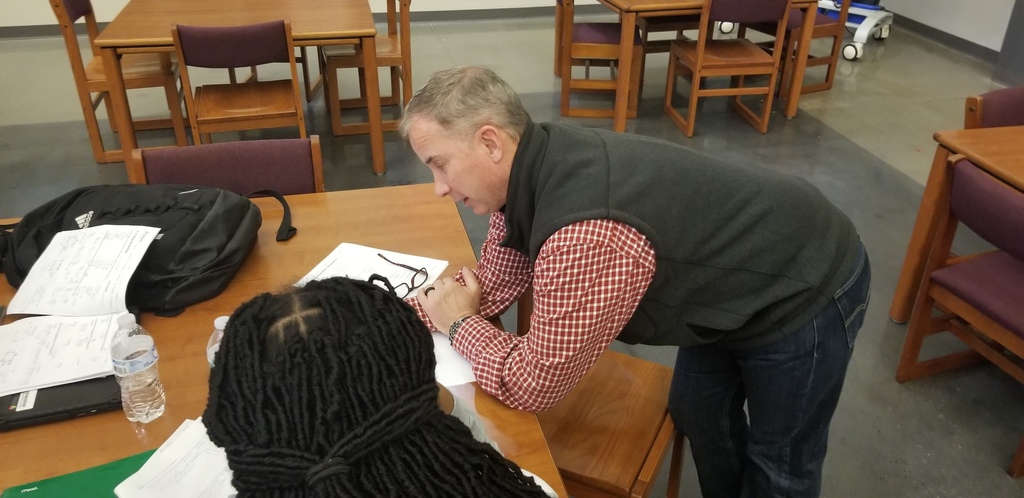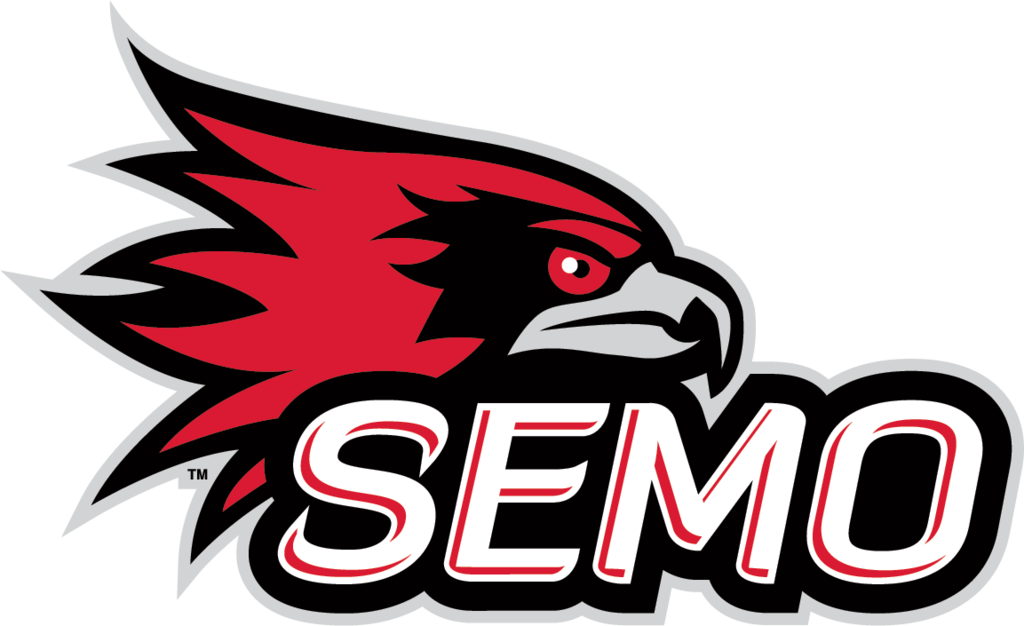 Basketball players, cheerleaders and dancers chose a staff member to thank as part of Teacher Appreciation Night. Teachers wore the athlete's jersey to the boys basketball game, Over 30 teachers were recognized between games and had desert with their student. This wonderful event is organized by Ms. Wamble, the head cheer coach.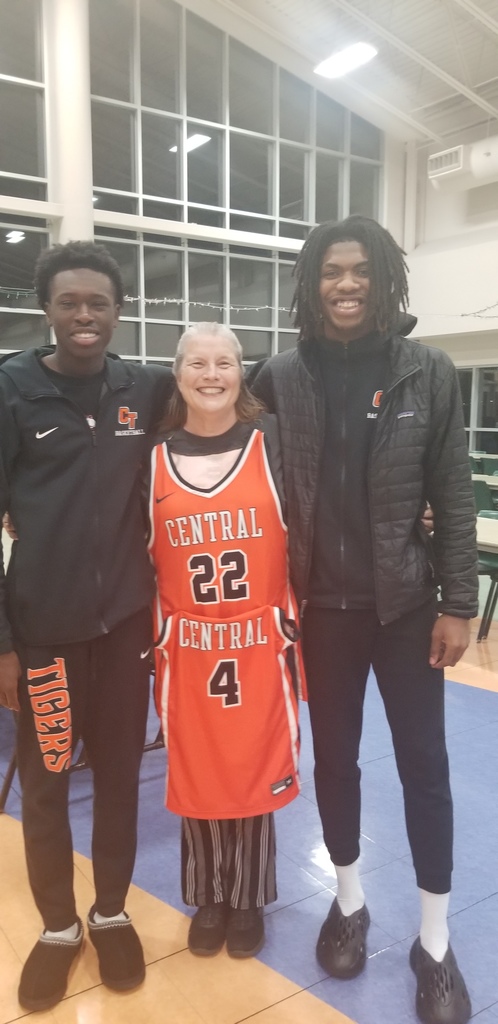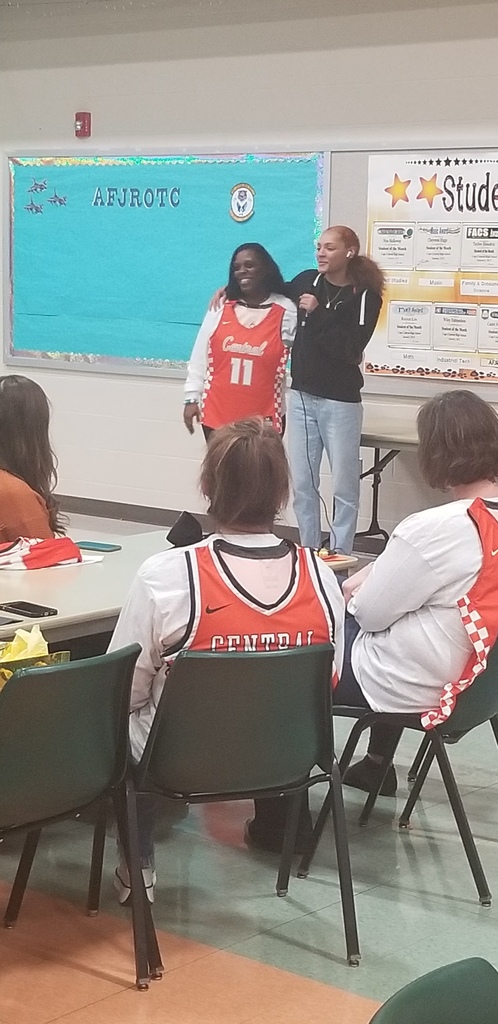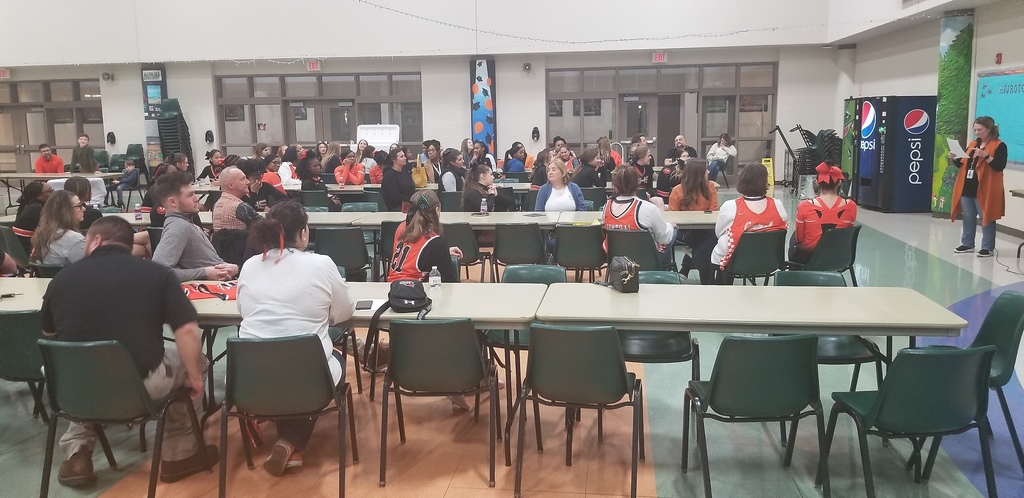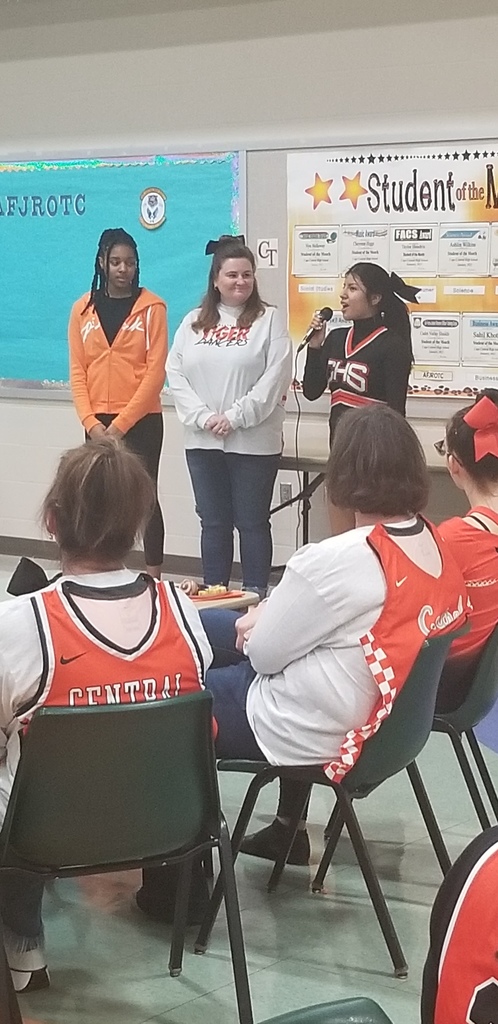 Ms. Jump's Biology class experimented with yeast , warm water and sugar to observe the production of carbon dioxide and modeling respiration in a cell.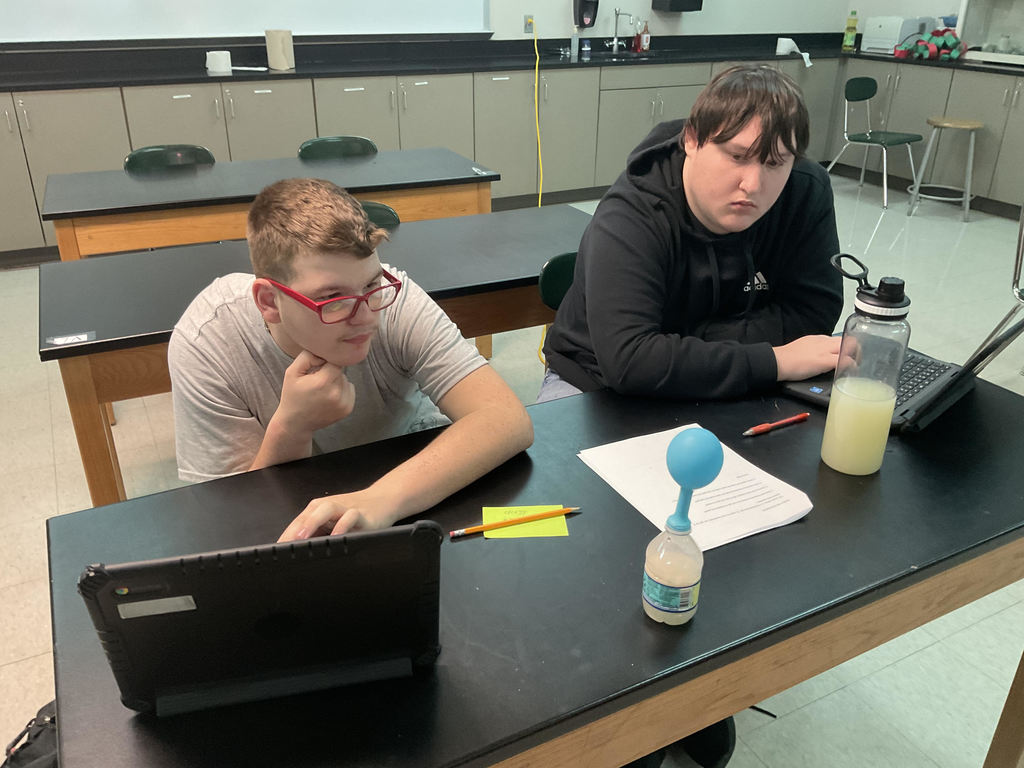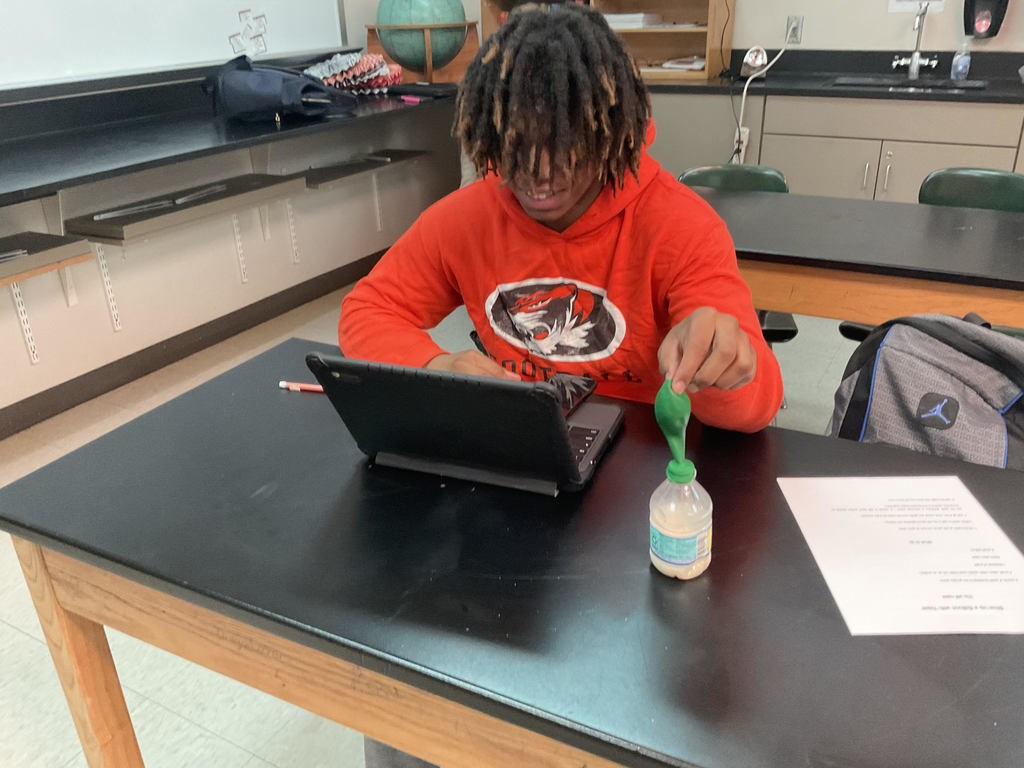 Ms. Werner's Art I class beginning to work on Contour Wire Sculptures.